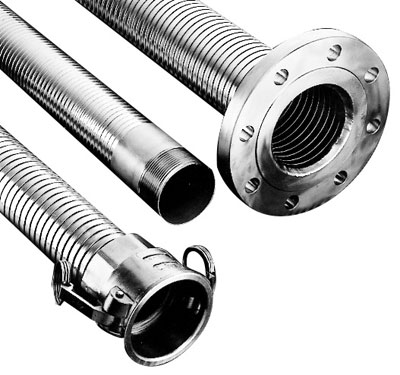 Metal Flexible Hose and Hose Assemblies
A general purpose (unlined) or smooth bore (lined) metal flexible hose for dry-bulk material handling for pneumatic and vacuum systems. Flexible metal hose available in stainless, carbon or galvanized steel with end fittings assembled to customer specifications. Fabrications available with:
Welded, brazed or epoxied connections
Wide variety of end fittings such as Ever-Tite couplers, flanges and stub ends
Sizes range from 1-1/2" through 8" O.D.